1. "Fashion is made to become unfashionable" - Coco Chanel
2. "Fashion is what you're offered four times a year. Style is what you pick out of that fashion." - Lauren Hutton
3. Women can discuss about fashion for ever, but when it comes to style, it's either yours or mine with no middle ground
4. Trends indicate what's in current circulation; Style often is influenced and changed by trends.
5. (Fashion) rules are created to be broken.
6. There is no good or bad style; It's all in the eyes of beholder.
7. Chic is an overloaded word in the fashion world. There is no perfect explanation or translation in languages other than French, so everyone interprets it in their own way.
Fashion then (1920s)
Fashion Now (Current)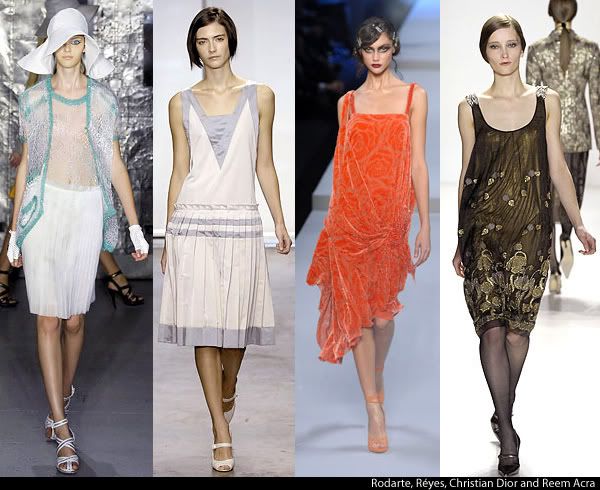 Fashion Then (1940s)
Fashion Now (The Duchess of Cambridge)
Fashion Then (1980s)
Fashion Now (2012 Spring Trend)